Satan's Satanic Conspiracy against God: An Analytical Study of Basavaraj Naikar's Play Victory of Christ
Keywords:
Natyasastra, Milton, Victory of Christ, Kauraveswara, Lord Krishna.
Abstract
The play Victory of Christ by Basavaraj Naikar is designed to familiarize the audience and the readers with the theological concept of eternal clash between Good and Evil.   It is based upon the theme of Milton's epic Paradise Lost and Paradise Regained. The play ingeniously depicts Satan's Machiavellian conspiracy against God to take revenge on Him for the punishment of damnation inflicted on him and other fallen angels by Him. Although according to Bharata's Natyasastra, the playwrights were supposed to select their themes from the epics like the Ramayana and the Mahabharata, no dramatist dared to dramatize the entire epics by compressing them into stage-worthy plays. But Basavaraj Naikar;s creative adventure lies in compressing the entire epic of Milton consisting of its two uneven parts by removing the descriptive and narrative element but concentrating on the dramatizable element and highlighting Milton's essential religious vision.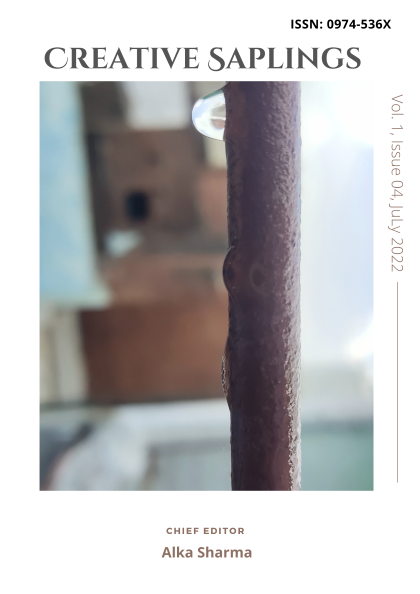 Downloads
How to Cite
R.K. Mishra. (2022). Satan's Satanic Conspiracy against God: An Analytical Study of Basavaraj Naikar's Play Victory of Christ. Creative Saplings, 1(4), 16–24. https://doi.org/10.56062/gtrs.2022.1.4.2