The Poetry of John Keats and Abdul Ghani Khan: A Comparative Study
Keywords:
Romanticism, Pashto, Keatsian vision, Ghanian thoughts, Eternal Beauty, Universality
Abstract
This essay examines the works of John Keats and Abdul Ghani Khan, who are the finest poets of romantic strains. John Keats and Ghani Khan share an exceptional place in literature owing to their accomplishments in poetry in the English and Pashto languages, respectively. Keats resided in Georgian England, whilst Abdul Ghani Khan settled in Pakistan; therefore, they had no practical relationship. Although they are from two distinct civilisations and wrote in separate time zones, their poetry is comparable because poetry is a global language that crosses time and location. Literature is not studied because it delights or teaches but because, as Longinus said, it elevates us out of ourselves, moves us, and confronts us with our own goals, desires, hopes and fears, pleasures and sufferings. So when two great poets of the same magnitude are combined, artistic enjoyment is significantly enhanced.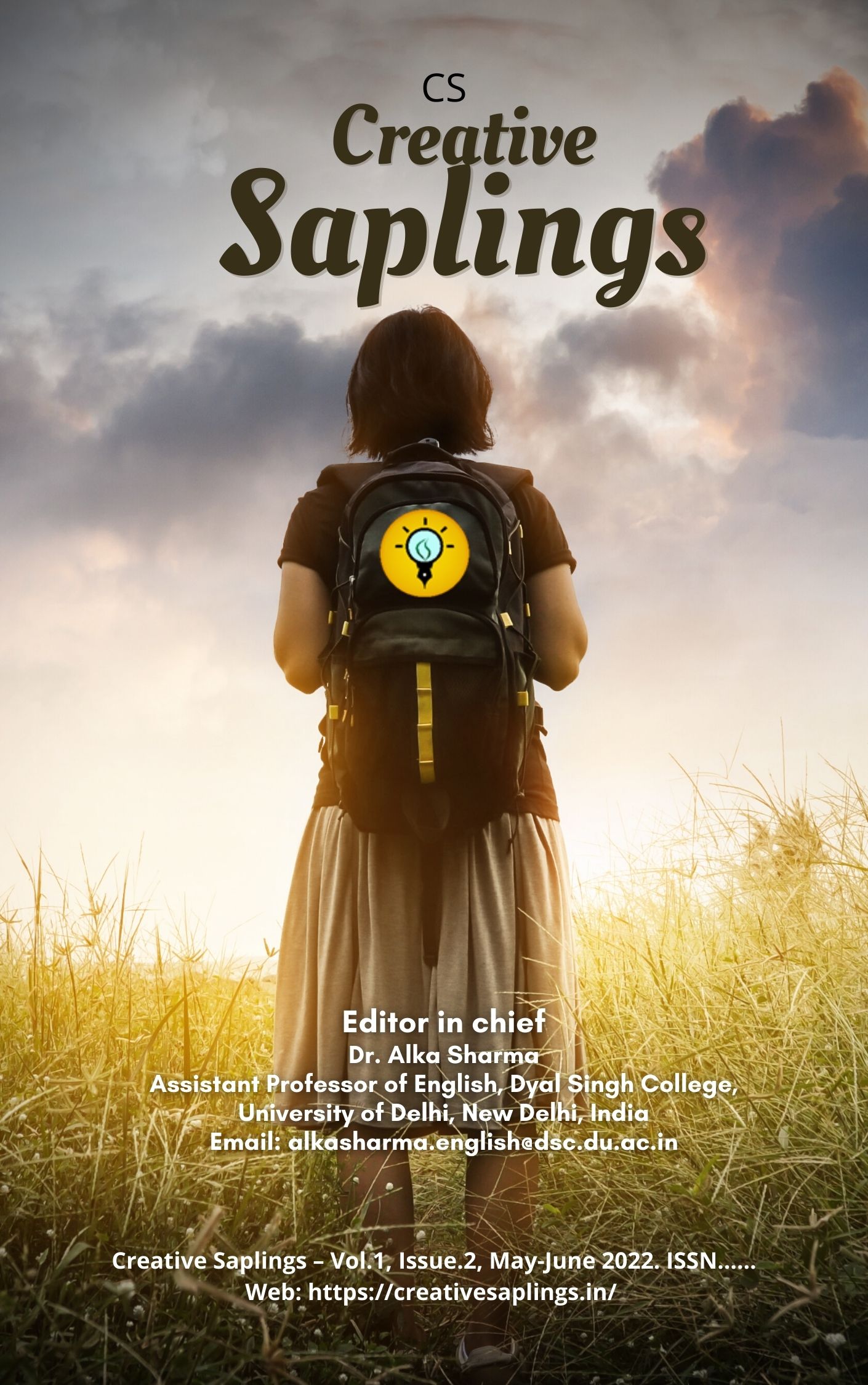 Downloads
How to Cite
Daisy Verma. (2022). The Poetry of John Keats and Abdul Ghani Khan: A Comparative Study . Creative Saplings, 1(2), 36–51. Retrieved from https://creativesaplings.in/index.php/1/article/view/146