MANAS BAKSHI- A POET FROM 'VOID TO VIBRANCY'
Keywords:
Poetry, Indian English poetry, Philosophy, Seven bodies, Human evolution
Abstract
Only a few young poets writing in English have been able to achieve the satiety that almost every true poet strives for. Manas Bakshi is one of those poets who has mastered both theme and craft. With the advancement of human knowledge, one cannot help but be impressed by the richness of individuality among mankind, the almost infinite variety of human beings, and the complexity of human nature. Theosophists have provided a numerical key to understanding the infinite variety and vast potentiality of man, with the governing number being seven, implying that there are seven main types of human beings, each with outstanding natural attitudes and qualities. Man of the Seventh Hour appears to be completing the cycle of human spirit evolution, which is journeying from primitive to modern, from void to vibrancy, from subjugation to emancipation, from beginning to end, a process of compelling reality. The one who perceives every' materialistic, "superficial,' 'universal,' and 'supernatural' gyration in its entity, as well as everything mundane and beyond/ not beyond his ascetic perceptibility. This paper attempts to explore the seven types of bodies and its evolution at the philosophical and poetic self of the poet Manas Bakshi.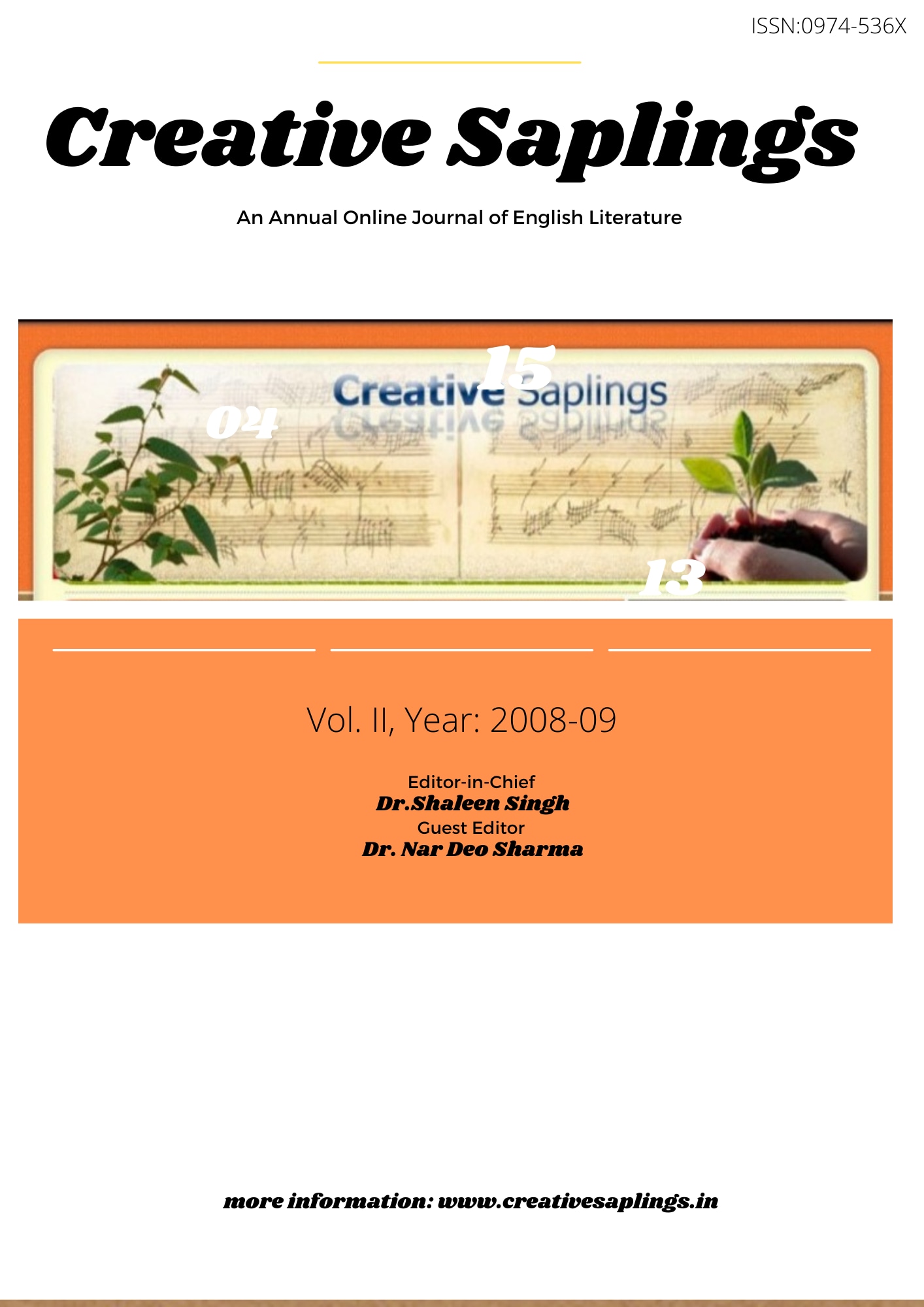 Downloads
How to Cite
Shaleen Kumar Singh. (2009). MANAS BAKSHI- A POET FROM 'VOID TO VIBRANCY'. Creative Saplings, 2(1), 12–20. Retrieved from https://creativesaplings.in/index.php/1/article/view/53