Autobiography As Fiction: A Study of Thomas Wolfe's Look Homeward, Angel and Of Time and the River
Keywords:
Experience, Art, Emotions, Autobiographer, Thomas Wolfe.
Abstract
Thomas Wolfe, an American novelist of the 1920s and 30s, is one of the most misunderstood and underestimated writers of his generation, His reluctance to follow the traditional path of the novel or to compete against any standard but his own has not been taken seriously, Most of Wolfe's critics have shown an exaggerated concern about his life which is revealed in his works. There have been attempts to see him in the role of an autobiographer, and often critics have tried to pursue his experiences in the hope of finding their sources. Some critics have recognized him as an artist, but they do not acknowledge the significance of his experiences. His experiences are significant, and so is his art. A brilliant picture of life emerges in his novels as we relate one to the other. His novels arouse strong reactions -both positive and negative, but they remain true to life. His earlier works Look, Homeward Angel, and  Of Time and the River are more autobiographical than the others. At this stage, Wolfe was still trying to harness his intense emotions while transforming them into art. Hence the maturity we see in the later novels is missing in the earlier ones. And yet we cannot but be surprised by the flashes of brilliance in his works that not only demand appreciation from critics and the public but also inspire scholars like me to delve deeper into his works for a better understanding of his life and art.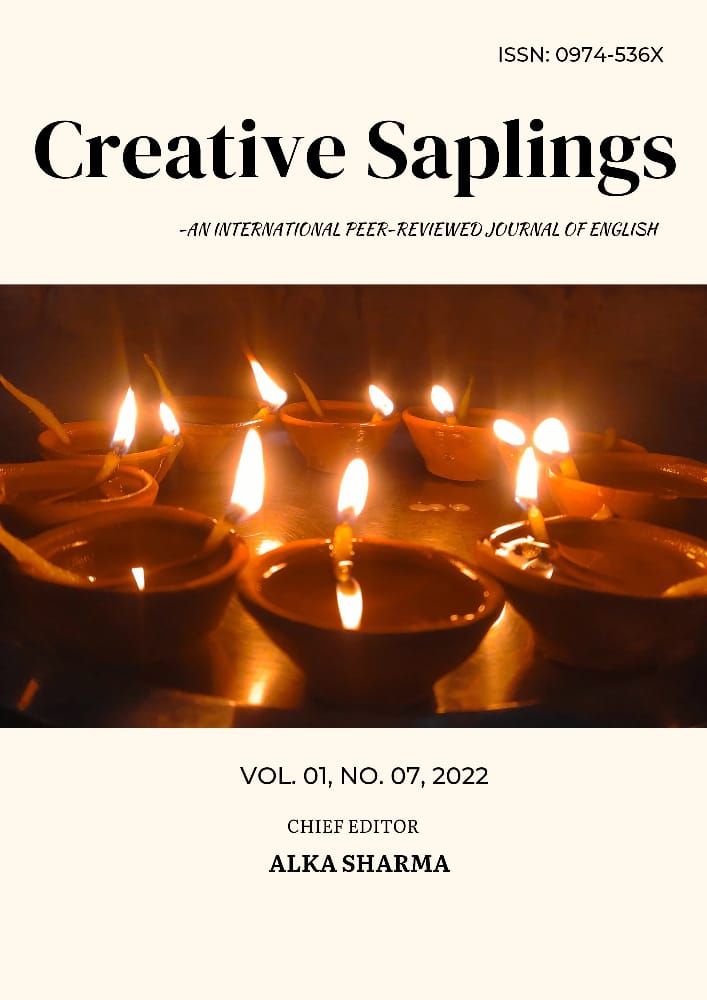 Downloads
How to Cite
Sangeeta Kotwal. (2022). Autobiography As Fiction: A Study of Thomas Wolfe's Look Homeward, Angel and Of Time and the River. Creative Saplings (An International Peer Reviewed and Refereed Open Access Monthly Journal of English Language and Literature), 1(07), 59–69. https://doi.org/10.56062/gtrs.2022.1.7.6