An Imaginary Haven- Madhupur or Macondo: Reaching out to Sheelabhadra's World
Keywords:
Nativity, Nostalgia, mythology, Memory, self-journey, History and Memory.
Abstract
Sheelabhadra belongs to a different geo-cultural locale among contemporary Assamese story writers. He draws on the pastoral disquiet landscape, and continues to delve deep into the recesses of his memories of a home far removed from the proximity of his physical reality, yet he remains a spirited troubadour traversing the bucolic terrains within, along the rhythms of Madhupur musings - his reinvented home- fashioned by his imaginations. Sheelabhadra's stories take him on a critical journey into the past, attempting to reach out to the moments that shaped him as an individual and as a member of a historical community. In telling the stories, these writers have a safe haven to return to. They allow events and people to migrate from the villages of their own memories to the narrative of the stories, where they quickly become immortal in their respective fictional universes. This paper would make an attempt to make a brief analysis of his select works and their significance in our understanding of a history, which is more than a mere impersonal recording of information, it is rather a chronicling of  the annals of a past with the warmth of  intimacy.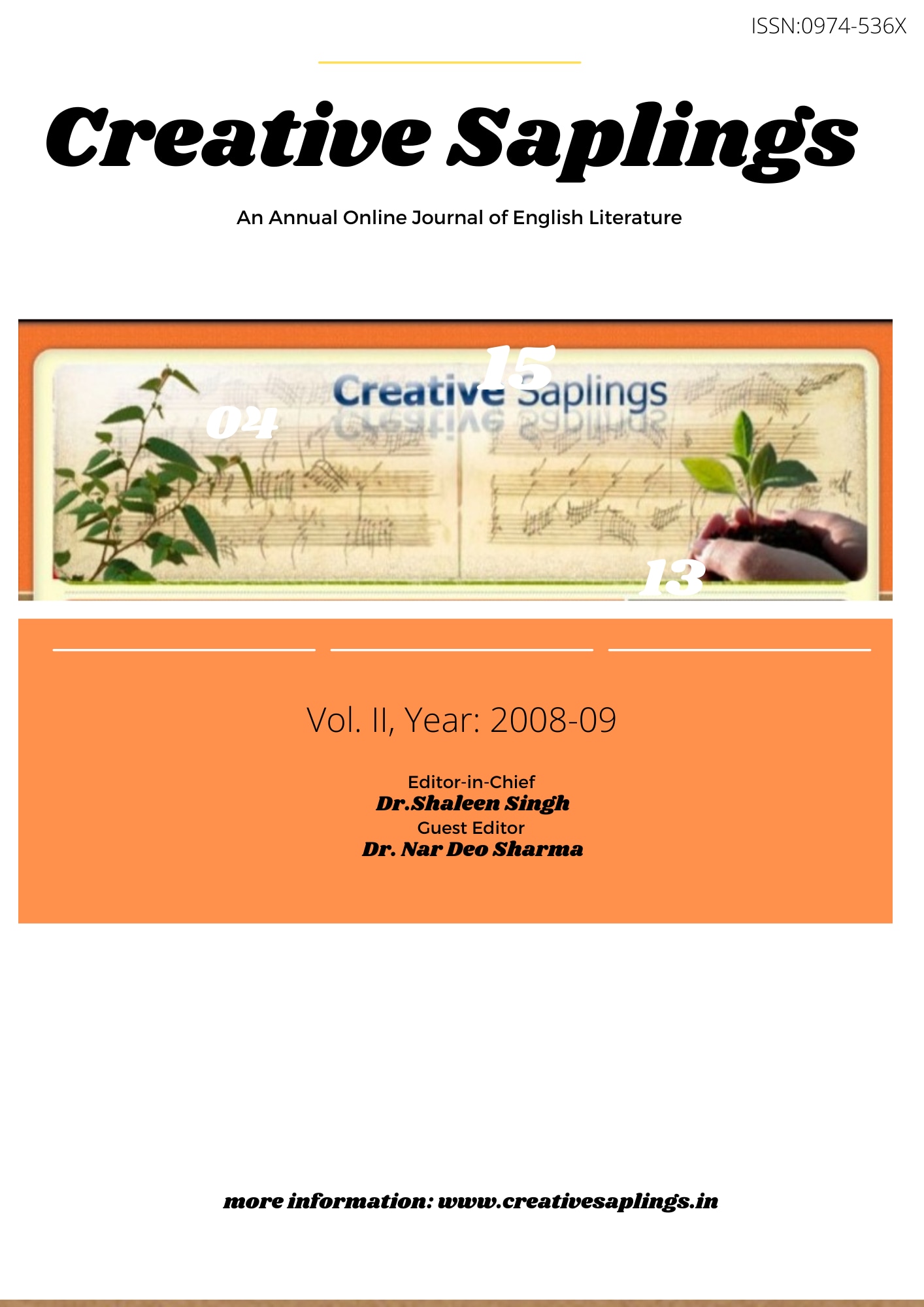 Downloads
How to Cite
Dr. Jyotirmoy Prodhani, D. J. P. (2009). An Imaginary Haven- Madhupur or Macondo: Reaching out to Sheelabhadra's World. Creative Saplings, 2(1), 21–26. Retrieved from https://creativesaplings.in/index.php/1/article/view/57