Stylistic Analysis of AJSA's Poem: IN FRONT OF TAJ MAHAL - PRED TAJ MAHALOM.
Keywords:
stylistics, linguistic deviation, symbolism, metaphor, literary style
Abstract
The description, explication, and evaluation of literary style is known as stylistic analysis. Linguistic deviations are an integral part of poetic style, contributing significantly to figurative and symbolic language use and increasing the novelty of expression in poetry. A poem hides more than it reveals, and it employs the most effective and delicately emotive use of language. Although it reflects deviant poetic diction, foregrounding is the throb of poetry. The concrete but deviant diction lends transparency to abstract feelings while retaining the charm of picturesque and precise details. Diverse shades of feelings and their meanings are brought to the forefront.
This paper is an attempt to explore Ajsa's poem in front of the Taj Mahal (PRED TAJ MAHALOM) which is by far the best in her remarkable poetry collection "Another Moment." The poem's classic use of symbolic and linguistic elements compelled me to investigate its hidden beauty through stylistic analysis. The significant aspects of syntax, semantics, linguistic deviations, and thematic complexity will be examined in the poem's stylistic analysis.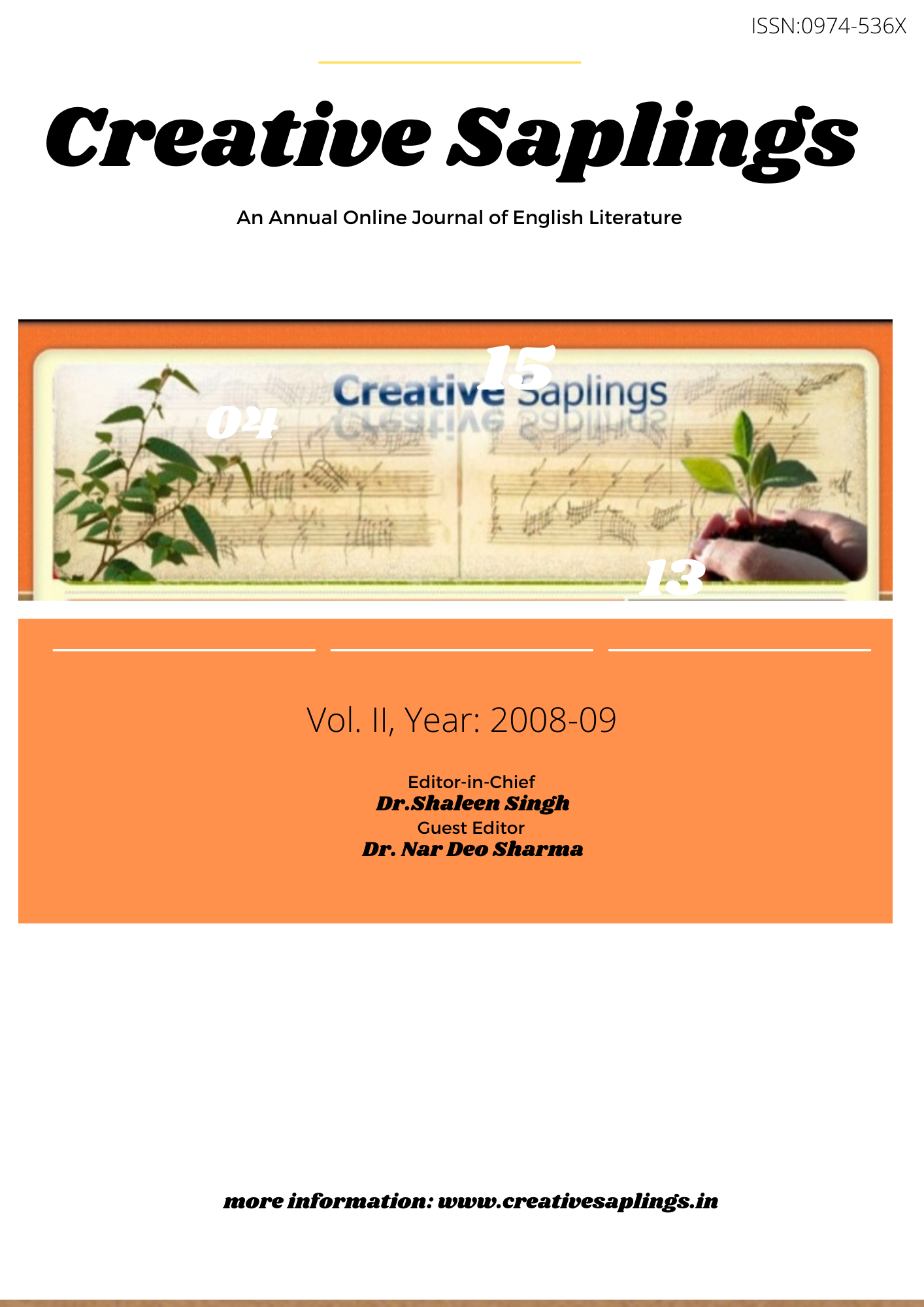 How to Cite
Nar Deo Sharma , N. D. S. . (2009). Stylistic Analysis of AJSA's Poem: IN FRONT OF TAJ MAHAL - PRED TAJ MAHALOM. Creative Saplings, 2(1), 71–77. Retrieved from https://creativesaplings.in/index.php/1/article/view/71