Folk Deities as the Alternative Myths in India
Keywords:
Folk Deities, Myths, hybridized, Folklore, intertextuality
Abstract
My purpose in this work is to interpret and critically investigate folklore and social epistemology, with specific reference to some folk deities and practices that I refer to as 'alternative mythologies,' and I dare to do so with tenacity. In the Indian cultural context, classical Sanskritic and Brahmanical religious acts have largely taken center stage in the religious panoptical system, at the expense of subverting extremely significant and relevant local and vernacular practices and doctrines. The blending of mythology and folklore, the blending of local deities with the ostensibly "official" ones, can be seen in practically all public spaces in India. To comprehend the exchanges between myth and folklore, one must first comprehend India's geographical and cultural diversity, as well as the practical requirement of holy ceremonies. This technique considers the distinct sociological, anthropological, and psychological roles that myth and folklore play in a group. It becomes necessary to penetrate society's sympathetic grasp of the implications of a certain rite, whether mythological or folkloristic. Dussehra provides an opportunity for a thorough explanation and sensitization of that spiritual system, as well as an appropriate example of acceptance and inclusion of diverse religious activities.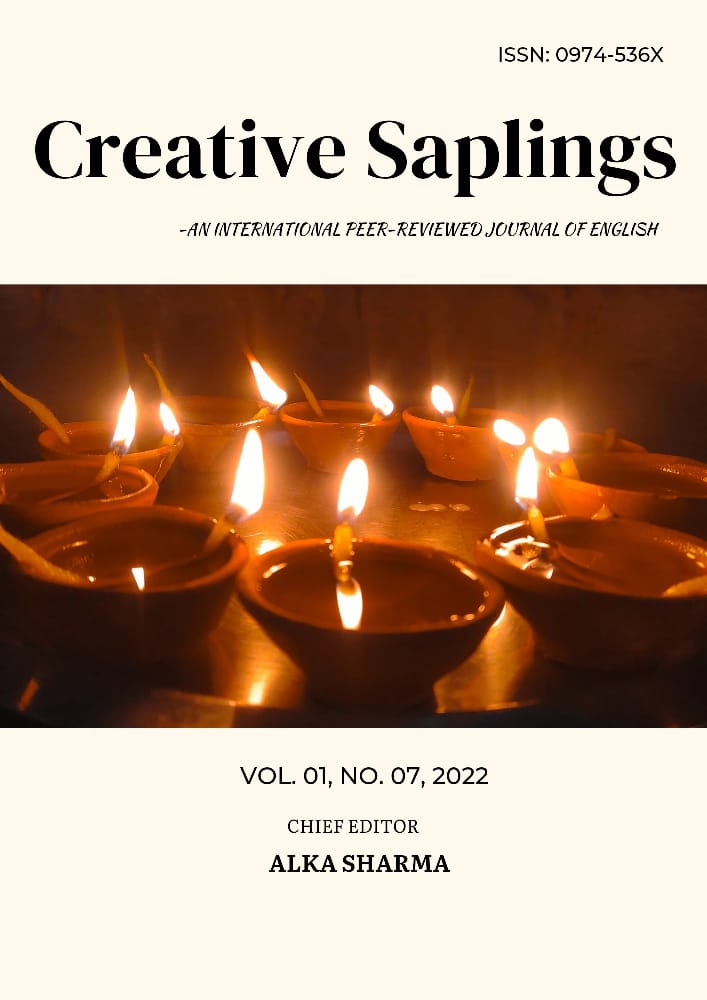 Downloads
How to Cite
Nandini Sahu. (2022). Folk Deities as the Alternative Myths in India. Creative Saplings (An International Peer Reviewed and Refereed Open Access Monthly Journal of English Language and Literature), 1(07), 1–8. https://doi.org/10.56062/gtrs.2022.1.7.1